8 Ways Instagram Makes Money (You Probably Didn't Know)
Instagram, the popular social media platform owned by Facebook, has made waves in the past year with its innovative features, its growing user base, and of course, its quirky filters. The photo-sharing social media platform was sold to Facebook in 2012 for $1 billion, so you might think the company relies on advertising and sponsored posts to keep the lights on. After all, with over 500 million users, that's an attractive audience to sell to, right? Have you ever wondered how Instagram makes money?
As it turns out, Instagram doesn't rely solely on ads and sponsored posts to make money as many social media platforms do. It also generates income through several other strategies that you might not have heard about before! Here are 10 ways Instagram makes money (you probably didn't know).
1. Selling ads on the platform
A recent report in The Wall Street Journal noted that Facebook was losing money on video ads it ran within users' news feeds. By contrast, Instagram users appear to be more receptive to advertising. As a result, many companies are turning to Instagram as a way to advertise their brands.
Fashion brands such as Burberry and H&M have been spending money advertising on Instagram. But other big-name companies, including Coca-Cola and Starbucks, also advertise through pictures of their products or company logos posted on followers' accounts.
According to one estimate from Shareablee, an analytics firm that focuses on social media marketing strategy, each month around two million brand posts go up on Instagram with hashtags related to shopping and sales offers; that's about five times more than in December 2013. And according to reports, there is no sign of slowing down.
In fact, some analysts predict that in the nearest future, U.S. businesses will spend $1 billion per year on sponsored Instagram content alone. So how does Instagram make money? With its business model based on promoting user engagement and advertising, Instagram takes a 30% cut from any ad campaigns that run on its platform. It's not just for businesses either.
Influencers like Kim Kardashian West charge anywhere between $25,000 and $300,000 for one post endorsing a product. For advertisers who want to reach out to specific groups of people—say teenage girls living in Japan—Instagram has developed community tools that let you target your campaign at relevant audiences based on location, age, or interests. This ability has proven especially useful for e-commerce companies looking to promote new products by getting potential customers excited about them ahead of time.
2. Through Creators Tools
The most obvious way Instagram makes money is through creators. This year, it launched Creator Stories and more recently, IGTV to provide creators with more ways to monetize their accounts. The launch of these products has had mixed results so far, with many accusing Instagram of copying YouTube's features for its own gain.
However, there are signs that it could soon become a thriving marketplace for video content creators as users engage with longer video formats and ad-free video storytelling on IGTV. If successful, it could be a significant source of revenue in the coming years.
It also has a tool called Shop Now which allows companies to sell directly from their profiles. It has been trialling shopping ads within Instagram stories and although not everyone will see them, they're a huge potential source of income if they catch on with users.
You can also purchase premium stickers which appear when you use certain hashtags like #love or #cute. These cost around $1 per sticker pack but could add up over time if you regularly use popular hashtags. On top of all that, Instagram sells advertising space just like Facebook does – although, at present, it doesn't seem too aggressive about pushing those ads onto people's feeds yet. That might change though…
Finally, it owns two photo apps: Hyperlapse and Layout. Both offer pro tools for taking better photos and then editing them before sharing them on Instagram. Both apps also allow you to post your creations back to your profile easily which is great if you want to repurpose photos from an old trip into new posts now that Instagram allows vertical videos!
It's unclear how much money these apps make each month but since they were acquired by Facebook/Instagram some years ago, I suspect they don't generate much in sales anymore – instead, they likely act as loss leaders designed to encourage us all to share more frequently while trying out new editing tools along the way. In short: Look out for changes here…they could become big one day!
3. Developing apps to sell products within them
In February 2012, Instagram launched its own mobile app. Users can take a photo, add a filter if they want, and upload it to their profile. The company later made it possible for users to upload up to ten photos at once. As of April 2013, users can link their Facebook and Twitter accounts to their accounts so that every photo they take automatically gets posted to those social media sites as well.
In August 2013, Instagram added video capability allowing users to record 15-second clips which are then uploaded directly from within the app. Though currently only .3% of all photos on Instagram have videos attached to them, many believe that number will rise significantly in the coming months.
The functionality is available for both iOS and Android devices. With more than 150 million active monthly users, Instagram has created an opportunity for brands to advertise themselves through sponsored posts and photo filters like Boomerang or Cinematic that make your pictures look like moving movies. These features don't cost extra money but do come with some limitations which include:
You can't see how many times your picture was viewed or who liked it unless you pay $4 per month;
Your account must be set up for business use; you must pay via credit card or PayPal;
There is no option to purchase using your mobile carrier billing plan;
And you cannot purchase an ad on someone else's account.
If you meet these requirements, however, Instagram says that it will review your post and respond quickly to let you know whether or not it meets its advertising standards. If approved, Instagram will help promote your post by putting a promoted label on it and sending out a push notification letting people know about it. It also might send out a tweet promoting your content.
The company also offers third-party services like Socialoomph ($9/month), Hootsuite ($19/month), Sprout Social ($59/month), and others where businesses can manage multiple profiles at once across different networks such as Facebook, Twitter, Google+, YouTube, LinkedIn, Pinterest, Tumblr and Foursquare for about $5-$15 per month depending on which service you choose.
4. Catering to premium subscription services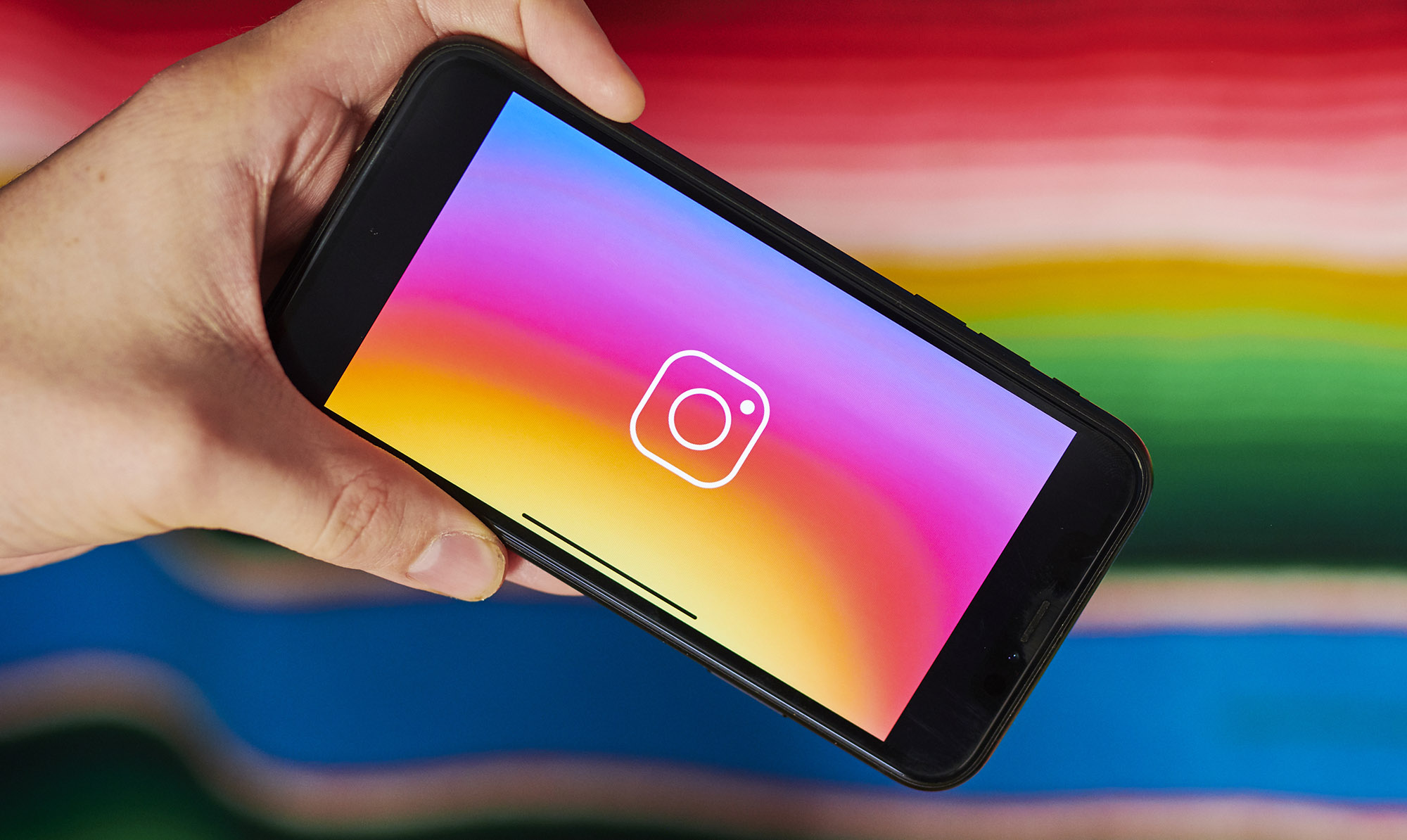 Instead of letting users access all their data for free, Instagram runs a premium subscription service. For about $5 a month, you can use their API to connect your app with information from your Instagram account.
This adds an extra source of revenue and could become even more lucrative if they offer premium accounts or charge companies extra fees to post messages on certain profiles. It's also worth noting that brands are already paying fees to get higher exposure on some users' profile pages, so catering to them is already part of their business model. The company has never publicly confirmed any plans to do so, but it seems like an obvious next step. You could make money through in-app purchases.
The most popular mobile apps make money by selling in-app items such as additional features or virtual currency. If Instagram were to offer something similar, it would be a great way to monetize its user base without bombarding them with ads. They could also add sponsored filters: When Facebook first launched its photo-sharing app in 2010, it was called PicFeed and was primarily focused on being used by photographers.
After acquiring PicFeed, Facebook changed its name to Instagram and made significant changes to its functionality—and later paid out $1 billion dollars for WhatsApp when many people thought they were overpaying. So why did Facebook spend so much? Because both apps had huge potential as ad platforms—especially when combined with Facebook's own advertising network.
5. Selling data to advertisers and marketers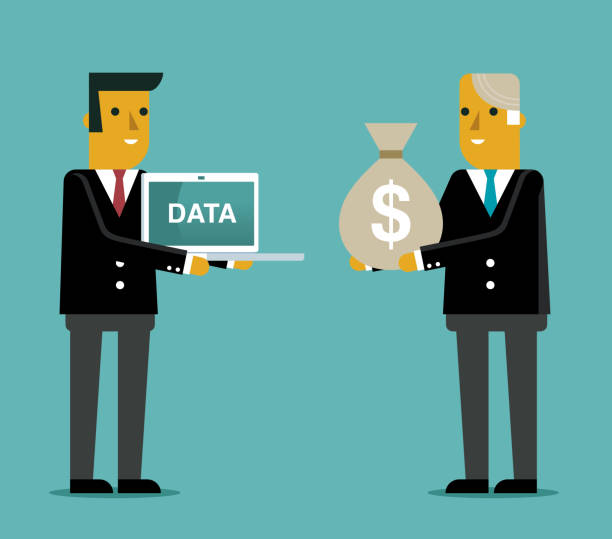 Users' public data on social media is valuable to brands. With tools like Facebook's Custom Audiences, marketers can leverage their first-party data for ad targeting and audience building.
If a brand has customers who regularly engage with their products, services or content on Instagram, that information should be valuable in reaching out to those same customers. Branded filters and sponsored posts are two ways to reach users without paying for ads.
Let your current customer base know you've got a presence on Instagram and invite them to join your feed or follow you there if they aren't already engaged with your company.
You may also want to consider hosting an Instagram contest, which could drive engagement from new followers as well as give existing customers a reason to share photos of themselves using your product. Either way, be sure to keep things interesting and timely by offering something of value. A trip around the world? An autographed item? The possibilities are endless!
Make sure you stay within your comfort zone while still offering a prize that's enticing enough to make it worth people's time. And don't forget about paid advertising! Brands will likely always use promoted posts and ads as part of their marketing strategy, so don't let yourself get left behind because you're not willing to spend money on growing your business. Paid advertising is how Instagram keeps its servers running!
6. Charging businesses for sponsored posts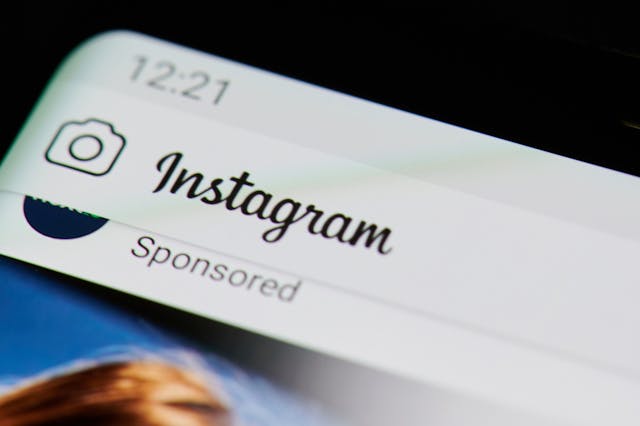 It's common knowledge that social media is one of the most popular platforms for businesses to get their name out there. Because of that, companies are willing to pay huge amounts of money to a social media influencer if their post has even a small impact on sales.
One business, Elite Daily, saw its revenue increase 300% after it began working with an influencer marketing company called Mediakix. There are also many ways to monetize your own Instagram feed by doing things like promoting products or affiliate links in your bio and via hashtags. Whether you're running your own page or just want a share of profits from someone else's page, there are multiple ways you can get paid. Just make sure to read up on FTC guidelines before trying anything too risky.
7. Getting businesses to buy more ads from Facebook, which owns Instagram
Businesses, of course, aren't beholden to Facebook or Instagram. They can spend their money elsewhere on ads for their products and services. Or they can stop paying for ads altogether. In a worst-case scenario, some companies might start paying for promotions but use Facebook and/or Instagram only to generate more sales in other ways—by driving more traffic to their website or encouraging users to visit stores in person rather than buy online.
The social media giant needs businesses on its platform to attract advertising dollars because it's struggling with user growth at home, which is slowing even though there are still 1 billion active monthly users worldwide. It also wants to expand overseas. But if businesses don't see that spending ad dollars on Facebook will lead to sales, they could pull back from buying ads. That would be bad news for both companies.
Advertisers rely on Facebook and Instagram to reach audiences beyond those who already follow them; social media platforms need advertisers' dollars to keep operating. So far, it seems like most companies haven't changed how much they're spending on either company's platforms since news broke about Cambridge Analytica. But over time, as more information comes out about privacy issues, that could change. And if it does, Facebook and Instagram will have to find new ways to make money. Otherwise, they'll risk being regulated by governments around the world—and seeing their profits plummet. For now, at least, everything seems fine. But long term? That's another story entirely.
8. Instagram Makes Money Through Instagram Shopping
What was once a marketing gimmick for retailers is now a booming business in its own right. And, if you think about it, it makes sense: You follow hundreds of brands and companies on Instagram, so why not take advantage of that to buy what you see? It's not quite as simple as the buy now buttons in Facebook Marketplace —though those would be nice! —but there are plenty of ways to incorporate shopping into your social media viewing experience.
Here's how…
Start Following Brands with Stores You Love – The easiest way to start buying things from Instagram is by finding out where they sell products online or offline and then following them directly. Companies like Target, Sephora, Nordstrom, Lululemon, Forever 21 and others have standalone accounts on Instagram that highlight products available for purchase online or in-store; simply click through each brand's profile until you find something you want to add to your cart or try on in person. From there, just go straight to their website or check out their brick-and-mortar location using Google Maps' built-in feature.
As these instructions are meant to make you money, Instagram makes a lot more than you think from the experience you've created through shopping.
Williams Alfred Onen is a degree-holding computer science software engineer with a passion for technology and extensive knowledge in the tech field. With a history of providing innovative solutions to complex tech problems, Williams stays ahead of the curve by continuously seeking new knowledge and skills. He shares his insights on technology through his blog and is dedicated to helping others bring their tech visions to life.